This research by Whydo is supported by our readers. We may earn a commission when you purchase through our links. Learn more
How to Delete Tiktok Story?
Posted Something Accidentally? Don't Worry; We Have You covered!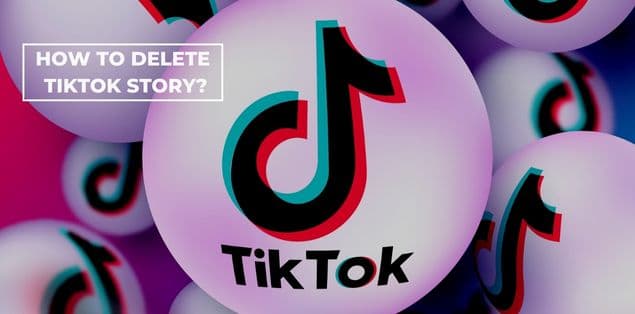 So, how to delete tiktok story? TikTok has a very large fanbase. Moreover, the US has the largest TikTok audience. TikTok may have arrived at the stories party a little late, but it has certainly made an impact. TikTok added the option to save or delete stories to the TikTok app to improve the user experience. Like Instagram, Facebook, and Snapchat, TikTok stories are a lighthearted method to introduce users to the platform's short-form content.
If you accidentally shared something humiliating on your story and have no idea how to remove it, relax; we've got you covered. In this article, we'll show you how to delete TikTok stories.
What Are TikTok Stories?
TikTok Stories are short video clips shorter than 15 seconds. They continue to be viewable for 24 hours after being posted, just like the narrative features of other platforms. The app will highlight your story as a post in the in-feed, and there will be a story tag in the upper left corner of the post.
TikTok will display each of the stories you publish for 24 hours in parts. Hence, you can separate your message into multiple parts if you feel your message requires more than 15 seconds to convey.
Users can create content in the form of short stories that they can then submit to their profiles so that other users can read them. TikTok also added a feature to react to other people's TikTok stories.
Learn how to delete stories on TikTok in the following sections if you accidentally uploaded something on your TikTok story that you do not wish to make public. You can also see who has shared your TikTok videos if that is something that interests you.
Who Can See My TikTok Story?
Only the people you've added as friends or allowed to see your story can see your TikTok story. As soon as you post stories, make sure to check who all are on your friends list.
Can You Delete a TikTok Story?
There may be a few reasons you want to delete your TikTok story from your TikTok profile. Maybe you posted too many stories or posted a TikTok video accidentally. So, if you are wondering whether you can delete your TikTok story or not, you can do that.
Nowadays, practically every social media network allows users to publish and see stories, including Snapchat, Instagram, Facebook, and TikTok. TikTok stories, much like every social media story, like Instagram stories, have a life span of only 24 hours and are removed from the platform by TikTok once they have been there for that time.
On the other hand, if you want to get rid of your TikTok stories before their 24-hour lifespan is over, you can delete them on your own. We will walk you through how to delete stories from TikTok in the following section of this article.
How to Delete a Tiktok Story?
If you've been paying attention, you probably already know that deleting stories from the TikTok app is a really simple process.
Even if you accidentally submit a couple of reels or films as stories, you won't have any cause for concern because of this.
The best aspect, though, is that TikTok will inform no one if you decide to delete a story that you accidentally uploaded.
Having stated that, let's go through the process of deleting a story on TikTok step by step:
Step 1
Open the TikTok app on your mobile device by tapping the app icon. When you are on the "Home" screen, navigate to the bottom panel and press the "Profile" button, which has the shape of a person's face.
Step 2
Once you navigate to the "Profile" page, you'll notice an icon representing your profile in the middle of the page.
To access your story, tap on it once.
Step 3
When you see the story you uploaded, navigate to the top left corner of the interface and click the meatballs option.
This action will then cause a menu to appear at the bottom of the screen.
Step 4
Now, hit the "Delete" button.
Step 5
After selecting the "Delete" option, a pop-up window will appear, presenting you with the choice to either cancel the process of deleting the story or proceed with the deletion procedure.
Since you do not want the narrative anymore, choose the "Delete" option by pressing it once and then selecting it.
Congo! You've successfully removed your story from TikTok with only those five easy steps.
However, suppose you want to be certain that you have removed the story; you should refresh your TikTok app and touch on your profile symbol again.
After tapping on the symbol above, if you see that nothing shows on the screen, you can be certain that you've successfully deleted the story from your device.
Do TikTok Stories Disappear?
If you have experience using social media, you should already be aware that most social media platforms have a story feature on their platform. The function allows users to publish photographs or videos that remain on the platform for 24 hours.
When 24 hours have passed, the photographs and videos you uploaded to your stories will automatically get deleted. The situation is the same with TikTok. After 24 hours, TikTok will delete the TikTok stories you posted to your TikTok account.
Final Words – How to Delete Tiktok Story?
There you have it! Go remove that TikTok story now that you know how!
Since it is impossible to recover or undelete deleted stories, you should always make sure to save them before getting rid of them. If you don't, you won't be able to watch it again.
This was a complete guide on how to delete story on TikTok.